December Chef's Features
Looking for something new and different to try at Biaggi's? Our Monthly Chef's Features are a collaborative effort of our culinary team, featuring new and seasonal dishes to excite the palate. Take a look at what our Chefs have prepared for the month of December.
View Menu
Biaggi's Pronto Packs
Enjoy the great taste of Biaggi's at home or on the go! Our Pronto Packs are perfectly-sized for 4-5 people and include 2 Pizzas, 1 Pasta or 1 Entrée with your choice of a House or Caesar salad and freshly-baked bread with Biaggi's Butter.
PRONTO PACKS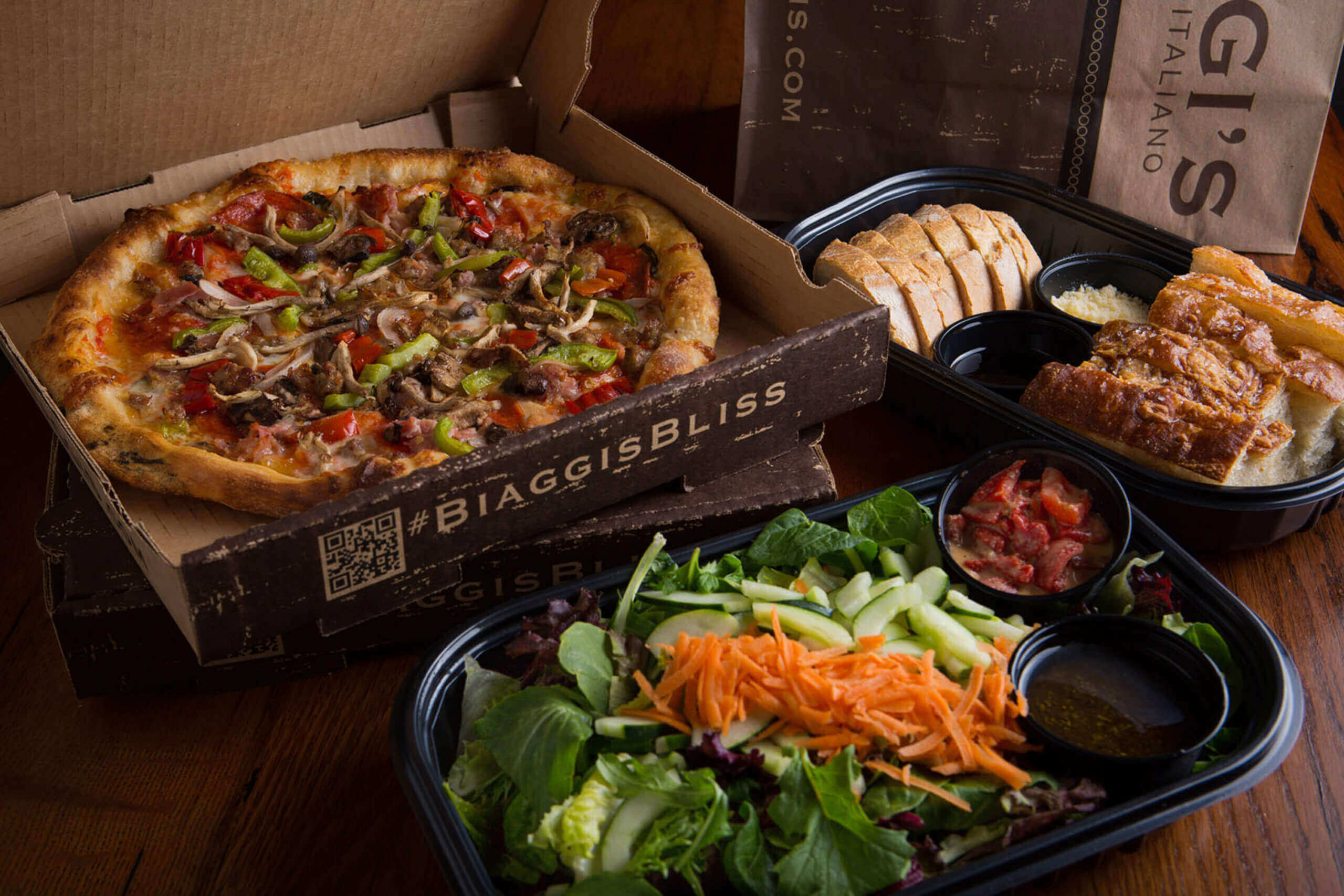 Gluten-Free Dishes
A gluten-restricted diet doesn't have to make your dining choices difficult. At Biaggi's, we recognize the challenges of dietary restrictions and created a complete Gluten-Free menu to give gluten-intolerant guests a variety of meal options infused with all of the flavor, care & quality you expect from Biaggi's!
VIEW MENU
Biaggi's Italian Restaurants
When it comes to Italian restaurants near you, any Biaggi's location throughout Illinois, Colorado, Indiana, Iowa, Minnesota, Nebraska, Ohio, & Wisconsin knows how to provide an experience unlike any other. Our menu is full of delicious meals made with the freshest ingredients. Even guests with gluten intolerance will be able to enjoy a wide range of tastes that can't be found anywhere else! Whether you visit Biaggi's in Champaign, IL, Perrysburg, OH, or Davenport, IA, we look forward to serving you soon.